Posted on | August 19, 2014 | No Comments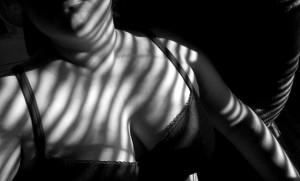 Photo courtesy of Maria opens up
The only place where the smartest and hottest sex bloggers are featured under one roof every month. Whether you're looking for sex journalism, erotic writing, relationship advice or kinky discussions it'll be here at Elust. Want to be included in Elust #62? Start with the rules, come back September1st to submit something and subscribe to the RSS feed for updates!
~ This Month's Top Three Posts ~
Bloggers, please
I Touch Myself
Stunt Porn / People Porn
~ Featured Post (Molly's Picks) ~
Is sex unsexy? A 'His & Hers' post
Van Gogh, an erotic author and a selfie…
 ~ Readers Choice from Sexbytes ~
Posted on | August 17, 2014 | 21 Comments
…I'd look much like this: absolutely morgeous!
I'd also probably bite even more often than I do now … (click through to see my 'focused on brains' look.)
Getting all zombified is what happens when my one and only niece decides on a horror theme for her 16th birthday – Apollo and I decided to go cheap on our outfits (second -hand shirts which were ripped and/or covered in blood), and splash out on professional makeup instead! I'm nominally a zombie from 'Night of the Living Dead', while Apollo went with 'Day of the Dead' instead.
Alas, I was horribly slashed by a human trying to evade me:
From my point of view, it just kept bleeding! (Click through to see.)
In the half you're not seeing of this photo, I'm eyeing up Apollo. If I were a zombie, I'd want to eat more than just his brains

Handily (as per the click-through) we were distracted with cake. Bloody, bloody cake. Yum!
We both were extremely impressed with the makeup job. Check out Sandi Cutt's facebook page and website!
**
We successfully wowed a bunch of teens. And primarily our niece, which was the point.

Braaaaaains.
Posted on | August 15, 2014 | No Comments
I love having sex – I think we all know that by now! And I'm a bit of an exhibitionist, too. Add those together, and outdoor sex is one of those things I really enjoy, even if I don't do it often. One of those things about outdoor sex, though, is that the potential for amazingness – and disaster – is often increased…
Let's get the (hilarious in retrospect) disasters out of the way first, shall we? It turns out golf courses use sprinklers – and they turn on about dusk, drenching the hapless couple getting it on nearby. Who knew? Then there's bamboo. The otherwise excellently concealed piece of parkland where I chose to fling my virginity away – yes, really – had small shoots growing. Right where the small of my back was. Didn't matter how I repositioned myself, it always ended up just there. It was a toss-up what was less fun, that day. And then there was the day-trip to Picton where rampant horniness got the better of us, and so we put a towel down in the bush by the ferry terminal and went for it. Apparently other people had the same idea, and managed to – literally – stumble across us. Oops!
But some outdoor sex is pretty much perfect. A lake (so long as the swans are over there, as opposed to sticking their beaks in places they shouldn't be), a light breeze, lunch, partner, and me. The worst thing I could say about that day was a minor case of sunburn – which is a good reminder that shade is an important thing to take into consideration, as is sunblock in pale places!
On my recent trip to Melbourne to see my beloved, there was a lot of sex going on both indoors and out – we had difficulty keeping our hands off each other, and that suited us just fine! So when we took a car trip through the Yarra Valley into rural areas of Victoria, there was a strong desire to find somewhere to fuck. This was not as easy to find as we thought it would be – every intriguing-looking side road turned out to have houses on it, or farmland being farmed, or, in one case, a horse that looked on curiously as we said "Whatever" and stopped for a passionate make-out session that was not sex but very close.
Eventually though, the right spot found us – a nominally main highway known as the C507 but that was only gravel, with amazing forest surrounding us and no cars passing at all. The view was glorious, the sun was shining, and the world was ours. So naturally we pulled the car off to the side, stripped gloriously bare, took lots of photographs, and then threw ourselves into delightful, delectable, natural, and fucking awesome sex.
No, we didn't get sunburnt. Yes, we did eventually end up fucking in the car (it was more comfortable after all), but with half the doors open. No, not a single person drove past or stumbled across us or was horrified. It was hot and sweaty and messy and perfect.
And it was certainly not the only time we got it on outdoors while I was over there … but even I don't share every little detail. Some things you'll have to imagine for yourself!
Originally written for express magazine online in November 2012.
Posted on | August 13, 2014 | 9 Comments
I spent a long time looking for the right street sign to be photographed with for the Scavenger Hunt, and I thought I had it: just one suburb away from our house is a road liberally sprinkled with signs stating "Share with Care" (referring to bicycles and cars sharing together). Which didn't put me in mind of vehicular road sharing! Still, with the road being so busy, I was having difficulty figuring out how to get the shot.
And then Hylas and I went tiki touring one day, and found a new subdivision going in. It was full of great location opportunities, so we took photos for three separate scavenger hunts when we were there, including the street sign – because how could I pass up one that says this? It was even better than the local signs – even if there was an occupied house just behind it, and more than a few nosy pedestrians around!
(Click through for a rear view!)
But! Before I could get around to posting these awesome photos, Apollo and I went away to the Hokianga for a break. And I started seeing another sign – a rural one – which I really wanted to be photographed with. And those signs tormented me: I kept spotting them on roads where there was nowhere to pull over; or signs that'd been munted. But! As we were wending our way back to Auckland, we finally spotted one on a long straight, and I was able to stop the car.
And the ever lovely Apollo photographed me! Even with traffic coming past, and farmers about 100 metres away (in the direction I'm facing) faffing with a truck, he photographed me – and not just posing, but also flashing!
 (Click through for awesome udders!)
Once we were home again, I couldn't decide which ones to use! Sharing, or cows? Cows, or sharing? Eventually, I realised that there's no one saying I can't use both. So I have

**
I'm a cow who loves to be shared. So there!
Posted on | August 12, 2014 | No Comments
My semi-regular roundup of interesting reads, found from all over the place.
Content Notes: cancer; animal sex (with animals).
Coming Out as Daily Practice: "For me, coming out is not only a continual set of decisions I make based on input from my immediate circumstance, it is the collage of various identity labels that feel inadequate to describe me, some of which have put me at serious physical or emotional risk. Unfortunately, given the number of subcultural groups I'm affiliated with, when I come out I often appear to others as a cluster of "issues" instead of a whole person." (Vanessa Carlisle / Modern Poly)
The Myth of Porn's Perfect Bodies: "The decency critics want to have it both ways—they demonize porn for featuring unrealistically beautiful young actresses, and then they cringe when porn features more normal-looking middle-aged actors and actresses." (Dr. Marty Klein)
Just Like Unicorns: "That was the beginning of a process of thoughtful consideration which has brought me firmly to one conclusion: virginity doesn't exist. It doesn't exist in any kind of objective scientific sense, anyway. It's pure social construction. " (Emma Hart / Public Address)
"What a Woman Is": Breast Cancer, Sexuality and the Unreconstructed Self: "Breasts were not only representative of femaleness because of their associations with reproduction; they were highly sexualised body parts. This posed a significant challenge to nineteenth-century doctors who were tied up with ideas about modesty and female purity. During surgery the healthy breast was to remain concealed." (Agnes Arnold-Forster / Notches)
Falsehoods Programmers Believe About Names: "I have lived in Japan for several years, programming in a professional capacity, and I have broken many systems by the simple expedient of being introduced into them.  (Most people call me Patrick McKenzie, but I'll acknowledge as correct any of six different "full" names, any many systems I deal with will accept precisely none of them.) Similarly, I've worked with Big Freaking Enterprises which, by dint of doing business globally, have theoretically designed their systems to allow all names to work in them.  I have never seen a computer system which handles names properly and doubt one exists, anywhere. " (Patrick McKenzie)
Do animals have sex for pleasure?: "Sex, we are told, is pleasurable. Yet you probably wouldn't think that if you waded through the scientific literature. That's because most scientific accounts of sexual behaviour rest upon evolutionary explanations rather than the more immediately relevant mental and emotional experiences." (Jason G. Goldman / BBC)
Posted on | August 10, 2014 | 23 Comments
For the first two weeks of June I was in Melbourne, spending quality – mostly naked – time with m'Lady (aka Tethys). But we weren't indoors for the entire time: we decided a few days in that we'd have an adventure trip out to the suburb of Williamstown, a place I'd never been to before. Williamstown was Melbourne's first port, and looked out across to the CBD. I couldn't wait to see it!
This had the bonus of taking trains (and not just trains, as we took a tram into the CBD as well). Hylas is mad for trains – we've had quite a few train adventures together – and this was a good excuse to take photographs for him that I could share when I got back to New Zealand, as well as pictures for me.
Southern Cross Station (above) blew me away. It's HUGE. So much bigger than any train station I've been in before, with multiple floors, lots of shopping, and, naturally, a whole lot of trains. This pic only shows a small part of it, as it's all I could fit in the viewfinder.
m'Lady and I have taken the train before – a few visits back we took the Belgrave line to the end, to check out Puffing Billy. For all that I don't love most public transport, I really enjoy being on it with partners. Being able to sit and natter together, enjoy the view, and make up stories about the other passengers … it's a whole lot of fun.
Not to mention checking out the various passengers that are checking out my cleavage!
One of the things about taking the train with m'Lady, though, is my fantasies. I have a lot of fantasies about the train (and the tram, and occasionally the ferry and the bus) with m'Lady – usually involving me getting my cunt stuffed, mouth filled, and other passengers joining in. Which might be why I couldn't help but do this when I saw the opportunity:
Yes, yes I will grope cock as long as you let me get away with it! Handily (heh), m'Lady was appreciative of my need to touch.
Once we arrived at Williamstown? Well, that's another story – one that involves walking, fish and chips, and quite a few scavenger hunts!
**
I must remember to wear a skirt and no underwear next time I take the train …

Posted on | August 5, 2014 | No Comments
Because what the hell! (Seen and taken from all over the place on tumblr, most recently here.)
Getting Started:
1. Last kiss?
My last kiss? Just before Apollo fell asleep last night.
2. Last time you had sex?
When sex is defined as any activity increasing the likelihood of orgasm? Sunday morning, with Apollo. It was sexy hot fun with orgasms for both.
3. Last text message?
I received one from m'Lady this afternoon. I last sent one this morning.
4. Last song you listened to?
You're going to laugh… it's was 'Cumdumpster' by Jack Off Jill. It's very catchy!
5. Last time you cried?
Monday afternoon. I cry easy.
Posted on | August 3, 2014 | 22 Comments
When Apollo and I went up to the Hokianga for a holiday a few months back, we woke up on our first full day there to this glorious view:
I rather get the impression Apollo was looking at the view inside while I was looking out across the harbour, though!
I certainly wasn't complaining – especially as it meant lots of sexy snuggling in the sunshine

**
Be sure to check out the other Silhouette posts in Sinful Sunday this week!

Posted on | August 1, 2014 | 9 Comments
With a groan I slowly unfolded myself and sprawled flat on on my front, mashing my udders into the bed. I had been on my elbows and knees for a long intense fuck: my hair pulled hard so I would rise up and tense my muscles; my cunt rutted in forcefully, followed by shallow teasing and then more deep plundering. I was feeling aches in all sorts of places – most of them very good.
I wanted to make the most of the break I'd begged to have, so I rolled over to one side, propped myself up on an elbow, and watched the continuation of play with interest. m'Lady called out: "Turn over, fuckpig, and take the same position. I'm not done." The fuckpig's face was shiny, showing where I had constantly dripped lubrication and ejaculatory juices onto her as I was fucked. I leaned in to nuzzle her ear and smell my umami aroma on her skin, my owner grasped her buttocks to open wide her holes for plundering. Earlier I'd had my tongue buried in the lovely arsehole now on show, and as I leaned back I could see that it still glistened damply. But that was not the hole m'Lady wanted – yet – and the fuckpig cried out as cock thrust hard into her cunt, and ey began the same forceful fucking I'd been receiving just a minute earlier.
A wail came from the fuckpig's lips, her head turned to the side so it could escape. She was watching me as I focused on her use. "Yes, you need that cock deep in you, don't you fuckpig?" At my owner's words she gave a helpless ragdoll nod, and the slapping and squishing sounds intensified.
It was wonderful to have a rest, to be the voyeur and see just how thoroughly and intensely my owner fucked. I shifted my gaze down the bed, going from from watching the forceful shifting of the fuckpig's body with every thrust, down to focus on what I craved, always: that delectable cock. To see its firm length slammed in and sliding out. To glimpse, briefly, the piercing in eir frenum, slightly occluded by the condom.
My gaze lifted to m'Lady's expression, a fierce teeth-bared joyous angry pleasure, punctuated with loud noises at each deep thrust. I wallowed in that look, which was so similar to the one ey wore when fucking deep into me, when my legs were up on eir shoulders for deeper penetration. As ey took the fuckpig I could see it was slightly different: a focus entirely on the fuck, with less of the pride and love I saw when it was me being used.
m'Lady saw me watching, and said, "You've rested long enough, my whore cow. Get over here and lubricate this asshole for me – I'll probably use it soon." I glanced up at the fuckpig to see her expression. I knew having her arse fucked was one of her desires. I also knew that my owner had sadistically withheld the pleasure, giving her only my tongue in that area.
The fuckpig shuddered down the length of her body, her lips open and her eyes rolling back. "Yes, please, fuck my needy arse!" she begged, but m'Lady ignored her and continued to plow into her increasingly slick cunt. I sat up, looking at m'Lady to see how ey wanted me to prepare this new hole and reaching for the lube which was lying discarded on the bed. "Should I use fingers in the slut's arse, m'Lady?" I asked.
"Yes," ey replied roughly. "Build up to three, and work around me – I'm not ready to stop using this wet fuckpig hole."
I grinned, and after snapping on a black latex glove I drizzled lube down the writhing arse crack and across my hand. I felt her clenching and then suddenly bloom around the tip of my index finger, and so I moved it deeper within her before slowly removing it and returned with a second one in addition. My owner had slowed the pace of eir fucking, which helped me to keep my place and crook my fingers inside her ever so slightly.
I could feel m'Lady's cock through the thin walls separating cunt hole from arse, and the sensation was delicious. First I could feel a firm solid sliding into a deep thump, past where my fingers nestled. And then a withdrawing, so close I wished I could curl my fingers around eir shaft. Instead I began to rub in little circles with my fingertips: rubbing the fuckpig's arse walls, and rubbing m'Lady's cock as it moved beneath me.
"She's ready for three, my property." m'Lady's voice startled me back into action, and I realised I'd once again become distracted by eir cock.
"Yes, m'Lady. Three it is." Loud grunting and yelping from the fuckpig – the kind which clearly denotes intense pleasure – encouraged me as well, so I withdrew both fingers, added more lube onto my hand, and returned with three. They slid in slow and easy, and I began to starfish my fingers inside her, gently stretching her even further open. My fingers continued to graze the hard cock moving below, but I kept my focus. Stretch fingers out… relax them together. Stretch out… relax. With every stretch a new sound came from the head of the bed, incoherent noises that were the start of a build up to orgasm.
"The pig wants to come, it sounds like," I observed.
"She'll come when I give permission and not before. Won't you, you depraved pig?"
Wailing. Begging. More wailing and a thrashing that made it hard to keep my fingers inserted. m'Lady laughed at her reaction, and I smiled. I'd been in this position before, many a time. She might get an orgasm. But not until she's completely over the edge – and she wasn't there yet.
"Is that hole ready, my cumslut?"
"It is, my owner," I replied.
"Good. Get your fingers out of the way, hold her cheeks open for me. Then I want you to lie down again, with your face under her cunt."
"Like how she was lying beneath me before?" I asked.
"That's exactly it, my whore. Get to it." With that ey began to withdraw, and I swiftly removed my fingers. I removed the glove and repositioned myself so I could hold her arse cheeks apart without being in the way. My own cunt clenched: my fingers had been in there. My tongue. I wanted to be sliding in and penetrating her myself – but assisting as my owner did the penetrating was extremely hot indeed.
I watched eir cock press at her slippery entrance. Heard fuckpig moans. Watched her hole bloom and envelop that long thick shaft. Heard my owner growl deeply. Watched the inexorable slide deeper until all I could see were damply matted curls up hard against her cheeks.
I wanted to come. I really wanted to come.
Instead I did as m'Lady had ordered, and rearranged myself lying down on the bed, my head beneath that open cunt. From the position I lay in I could see the beginnings of the arse fucking – the withdrawal that had me salivating at the sight of cock above me; the clenching of thigh muscles as ey drove eir cock in deep again.
"May I wank, please, m'Lady? I need to touch myself please!" I begged and hoped.
"You may not, cow. Watch as I fuck. Watch it and need it."
I responded in a small voice: "Yes, my owner."
I watched the rut continue, and knew my turn – with one or both of them – would come again soon. As my owner wished it.
Posted on | July 27, 2014 | 17 Comments
It's not often I get my hands (and other body parts) on something rubber before Hylas has experienced it – he is pretty much the king of all things latex in these parts. So when I was at a femdom skill share event recently and the hosts brought out their vac cube, made by Kink Engineering, I just had to give it a try!
Unlike the vac bed that I know and love so well, the cube is a newer iteration, and holds the vacuum seal after all the air's been sucked out. This not only makes it quieter, it also makes my head happier – it's out and I'm able to breathe easy, and it's not so challenging for my migraine (which is impacted by noise and pressure).
If you click the pic above you can see the full front view with the air sucked out. Because it was someone else's rubber, I stayed dressed – it's pretty awesome how well you can see the fabric markings!
Dee wearing jeans, encased in carbonite …
I really love how my arse (and feet) look like this. If you click you can see the full back view.
One of the advantages of a vac cube is that you can be tipped up, or even over onto your side. That's not something I experienced, but I'd love to try it at some point! It was very neat seeing it done to the others who gave it a go.
**
Thanks so much to the hosts who let me try, and to Redhead Goddess who took photographs for me!
keep looking »