Posted on | November 25, 2014 | No Comments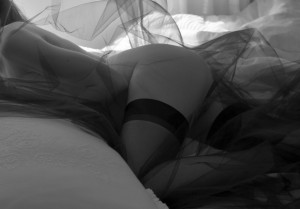 Photo courtesy of Cheeky Minx
The only place where the smartest and hottest sex bloggers are featured under one roof every month. Whether you're looking for sex journalism, erotic writing, relationship advice or kinky discussions it'll be here at Elust. Want to be included in Elust #65? Start with the rules, come back December1st to submit something and subscribe to the RSS feed for updates!
On a special note I want to mention that the judges voting on Elust is often very close, this month more than most. You all do such fine work that it is very hard for us to come up with the final results.
This Month's Top Three Posts
Ownership: On Sexuality & Feminine Relations
Tool Time
Seven – A Fairytale of Sorts
Featured Post (Molly's Picks)
The Love Letter of O
To My Single Submissive Friends – Be Brave
Readers Choice from Sexbytes
Posted on | November 16, 2014 | 15 Comments
The last time I posted some of my 'derp' photos the response was unexpectedly positive – so I promised I'd do it again. Finally, here are some more of my not-so-good pictures, complete with closed eyes, stupid expressions, and strange poses:
Starting with both a stupid expression and a strange pose, this photo was taken back during my aquarium trip, where I was photographed by Delilah's husband. The shark is a recommended photo opportunity, but I obviously did not make the most of it!
A question that doesn't really need an answer: where better to do the chicken dance than in a former chicken coop? Pretty much all the other photographs Kiana took for me in there were fantastic. but this was a definite exception. Oh dear!
Sometimes pictures where I'm sticking my tongue out are cute, or sassy. But Hylas was photographing me with the shipping container, I simply managed to look silly instead.
The waterfall Apollo and I visited up in the Hokianga was a gorgeous place. It was rather sunny though – and that led to more than a few eyes-closed shots! A shame, as this photograph is otherwise one I really like.
And, finally, during the Easter Kinky Camp Hylas and I took a lot of photos that came out really well. A shame that neither this pose nor my expression worked for this one in the camp kitchen, though!
**
I still have more photos in my 'derp' folder. I think I'll be doing this again – but not too often!
Posted on | November 9, 2014 | 15 Comments
When m'Lady and I were having lunch in Williamstown, we could see the marina nearby and decided we'd need to check it out (after taking photos with cannons and on the embankment). Also, what was that big ship?
It turns out that it's the HMAS Castlemaine, which is now a maritime museum. It was closed when we wandered up. But that pier… definitely a photo opportunity.
Why yes, I am having a lovely time. What, all those people at the other end of the pier? Nah, they won't notice.
Or maybe they will, if they have binoculars. In which case I hope they enjoyed the view of my breasts, along with all the other pretties

**
If anyone wants to use images from this post for Exhibit A's Sinful Stories competition, you're most welcome to (just remember to credit back!)

Posted on | October 29, 2014 | 10 Comments
[content note: blood – but not a whole lot, and behind a read-more]
I've written about various 'first times' I've experienced: my first PiV experience; my first kiss; my first time kissing a woman; my first outdoor sex disaster; my first troll. And there's been play parties and fisting and overseas visits and exhibitionism and plenty of other things I could write about in the first category … but today I'm going to share my first scarification (will there be another? Maybe sometime).
When preparing to go to the Easter Kinky Camp earlier this year, I looked over all the workshops that were going to be held. Some caught my attention, and some didn't – handily, when there were two at once, there was never more than one I wanted to be at. On the second day there was a blood-play workshop – one I definitely wanted to go to – and that afternoon was a needle workshop (that was a whole lotta fun) and then a scarification workshop. The latter I had no interest in at all, much like the branding workshop of the day before. Not my cup of tea, or so I thought.
The blood play demonstration, that second morning? Watching that was hella hot. *fans self* When talking afterwards with Sadistic Panda and his partner The Negotiator, the presenters/scalpel wielders, I found they were also doing the scarification workshop, which they highly recommended I attend. There'd be more blood, so I was in! (Scarification? It turns out that it's not really at all like branding when it comes to the creation of. So that was something I didn't know before.)
Well, I had a great time at the scarification workshop, seeing how they were made. I learned a whole lot about how they're done, how to be hygienic, and how to keep a scarification so it doesn't fade away. And, of course, I got to see them being done by Panda (you can see a video of him self-scarifying here –  he's very good!).
But I was not expecting, at the play party that evening, for him to ask if I wanted to get one myself! By then I'd seen him do four – and he does them professionally – so I thought about it for a minute (recognising that I'd been mulling over what I'd get if I ever got one ever since I saw the workshop) and came back with a YES!
So. This is my first scarification. It's on my right upper thigh, with a design I chose: that of the polyamory heart/eternity symbol. I wear an earring of the same design permanently, so Panda was able to create a drawing based off it and transfer it to contact paper once we were satisfied with the look.
The contact paper was then applied to my (alcohol wiped) skin, and we checked it lying down and standing up. Nope – that didn't work. We reapplied it with me standing up, and then it looked the way I wanted.
Then it was time for the cutting …
Posted on | October 26, 2014 | 16 Comments
After taking the train to Williamstown, having lunch, and getting some great photos with the cannons, m'Lady and I wondered if we could manage some photos of me relaxing on the embankment and looking out across the harbour. Don't try, don't get, right?
In Williamstown you get a glorious view (at least from this park) across the harbour to the Melbourne CBD. And, from where we sat to eat lunch, we could see the path before us, dogs and people and bicyclists using the path, and a whole lot of seagulls! What you can't see is the embankment – because it's on an angle down to the water:
Right behind my head? That pathways (and the seagulls). Not that it bothered me – although m'Lady had to watch for people going past…
I was watching m'Lady instead! (Also, don't my bruises look great?)
I only managed one quick flash – but it was enough. And it was fun, too

**
I need to finish posting photos from my last Melbourne trip – because I'm visiting m'Lady again next month!
Posted on | October 22, 2014 | 4 Comments
It's the fourth annual International Fisting Day (well, it is in the US – it was yesterday in New Zealand), and I've had some amazing fisting experiences this year – so now seems like a great opportunity to share them. This year has been all about give and take, and when it comes to hands in *cough* new places, that's never been more true!
January
Take yourself back to the very first day of 2014. Do you remember what you were doing?
I do. After the party the night before I'd slept over at Hylas', and we were having some (very late) morning fun. I was still recovering from my Piriformis issue so I had to be careful with the positions I put myself in, but I got myself in a comfortable sitting position so I was placed rightly for my pet's arse – and he was smooth and slippery and absolutely lovely to play with. It was somewhat unexpected for the both of us that rather than the usual two or three fingers, he kept opening up and I kept adding lube and suddenly my whole hand was in, up to the palm!
Not being planned, I didn't have my camera with me – but I get get some fantastic shots with my phone.
Such a very pretty, very full Pet!
And look at all that lubrication

June
In June I went to Melbourne for two weeks to see m'Lady. We got up to all sorts of terrifically hot and sexy stuff – including one afternoon when I was stuffed full with the Sire dildo, then the Mr Universe dildo, then m'Lady's hand, deeper than I've ever had it before. The Mr Universe is very good at opening my cunt wide, we discovered!
Hand? What hand? I don't see any hand there …
I made rather a lot of noise, and we captured that as well. Grunting, laughing, groans, swearing … it's all here!
Learning
What have I learned about fisting this year? Well:
it's incredible fun from both ends
you really never can have too much lube
black gloves are sexy as fuck
I can't orgasm with a hand that deep in my cunt
Hylas can come intensely hard with a hand up his arse
It's almost impossible to focus a camera with one hand when the other one is occupied/occupying!
 Other Fisting Day Links
Stuff by me:
~ My first fisting day post (2011)
~ My second fisting day post (2012)
~ Fisting erotica from the Sodom series (2012)
~ Another fisting audio I made (2013)
Stuff by others:
~ Fisting erotica by Xan West
~ The Dos and Don'ts of Fisting by Autostraddle
~ Mindchaotica has a few thoughts on Proper Fisting and sexual freedom
~ Jozumppenguin writes about Fist Fest, and his first firsting
~ Everything on the fistingday tumblr!
**
Do you fist? Do you love it?

Posted on | October 20, 2014 | No Comments

Photo courtesy of A to sub Bee
The only place where the smartest and hottest sex bloggers are featured under one roof every month. Whether you're looking for sex journalism, erotic writing, relationship advice or kinky discussions it'll be here at Elust. Want to be included in Elust #64? Start with the rules, come back November1st to submit something and subscribe to the RSS feed for updates!
~ This Month's Top Three Posts ~
I am Sexy at Every Size
Censored? Never By My Hand #DarkErotica #BDSM
Hovering
~ Featured Post (Molly's Picks) ~
Show Me, Daddy
The pride of being a dom
~ Readers Choice from Sexbytes ~
Posted on | October 12, 2014 | 19 Comments
Very shortly after meeting Hylas I was introduced to his gas masks. Much like full-face hoods, I found them somewhat intimidating at first – when his expressions were covered up, I worried I couldn't follow what he was enjoying or not. But as I got to know him better I learned what fun gas masks can be (and trusted us both to work out communication when non-verbals were limited).
It's kinda good I like them, because he has a few:
(Click to see full-size)
 Yes, not only are there 10 gas masks there, but there's also a fair few accessories!
What's my favourite? Well, I've been getting great pleasure out of this item for many years now:
(Click through for a photo I just think is cool, but isn't of anything in particular.)
The dildo hose is an attachment which can be used to breathe in and out of, and I particularly like it for holding in my mouth and letting Hylas breathe through my sinuses – something which boggles him a little, as he's not able to do so himself. It's also very easy to block the hole in the tip of the dildo by using my tongue, which is great fun for breath play, in short quantities.
The oldest photo I could find of myself trying on one of Hylas' gas masks is from back in 2009. You can probably tell I'm grinning like a loon … and look! It's my favourite accessory attached

When prepping for this Kink of the Week – one Jade asked me to guest write for the site  – I decided I wanted to try on a gas mask I hadn't put on before: the German Drager. I swiftly discovered that my lenses fogged up!
I was feeling daring, so I also tried a rebreather bag, which I'd never done before. It was quite a rush – there's a little valve on the side (the white thing you can see), and if you keep it open then fresh oxygen comes in, and if it's closed? Well, you're rebreathing your own air, which eventually gets less and less oxygen in it. I tried that for a few minutes and got a little dizzy – it's not my thing, I don't think:
Because we were messing about with gas masks, I was a nice Boss and let Hylas wear one (or rather, let him choose – he was always going to wear one of them!). I've photographed this one before, in macro, but it's always nice to see the complete look:
Hylas is a particular fan of this Russian modified gas mask because it has (removeable) coverings for the eyes, completely covers the head – and of course you can use it with various attachments!
(His t-shirt, incidentally, is from Arrakis Art. Isn't it awesome? The rubbered up person is saying 'Pollen Allergy!')
He got extremely laid back and relaxed once he was masked up.
And I got to have some fun too!
We spent some time with me breathing for him, breathing without him (briefly – we are always very careful about that), and then me breathing cock for a little bit until he popped!
It was a great afternoon. I may not love gas masks as much as Hylas does – but I sure do love enabling him to play with them

A few posts I've written showing off gas masks:
We spend a summer's twilight under North Head, with me wearing the Israeli civilian (and filter)
Hylas and I go on nationwide television – and he's wearing one of his British S10 masks
I try my hand at drawing (no, I'm not very good) Hylas in his German Drager
One of Hylas' gorgeous Wild Gasmasks masks – the fucking hot Jackal
…
So … can you identify them all now?

**
Thanks again to Jade for inviting me to write about Gas Masks for KotW!
Posted on | October 5, 2014 | 22 Comments
I wanted it. The pain was astounding, but I bore it because I wanted it.
― "Spanking Aphrodite" from the collection Bad Girl by Alison Tyler
Who's the baddest girl of all? Me…

or Mama Bear?
Everything I know I learned from my cat: When you're hungry, eat. When you're tired, nap in a sunbeam. When you go to the vet, pee on your owner.
- Gary Smith
Okay, I just have to share one more pic of us:
What a little tart she is!
**
My amazing bruising was courtesy of friend Bear at the C.H.o.K.E. play party on Saturday night. Truncheon, paddles, fists and a bokken. WOW!
Posted on | September 30, 2014 | 5 Comments
So this is it – the final day of September and my final post for Scavenger Hunt month. And what do you know? The photo I showcased in my link image (this one right here)
is from the location I'm sharing today. Now that's timing!
On my holiday in Melbourne I went a-day-tripping with m'Lady; we walked down into Williamstown proper from the train, past the telephone exchange, and then bought ourselves some lunch and sat the park. It was a pretty park, with trails for running, cycling and dog-walking, and a view across the harbour to the Melbourne CBD. There were seagulls who wanted some of our fish and chips, and there was this:
(Actually, there were two of them – but this is the one closest to our seat.)
They've been around for quite some time, these cannons. They're nearly 150 years old, and have been in this spot for 40+ years.
They're also remarkably uncomfortable! Difficult to get onto, and challenging to pose on. But I guess they weren't exactly designed for that…
But this is me – of course I managed! And m'Lady took some great photos, too.
Eventually I had to get down and stretch back out. But I thought we could do with another view before departing, so I bent over.
And with a wee bit of luck – the bicyclists and pedestrians disappeared for a few minutes – we managed this flash:
What a thrill! That said, I am extremely glad these aren't in use, as I think they'd be more terrifying than thrilling then…
**
And that was that! I still have seven locations photographed and ready to go, so there'll be some more posted in a week or so.
keep looking »