Posted on | March 17, 2015 | No Comments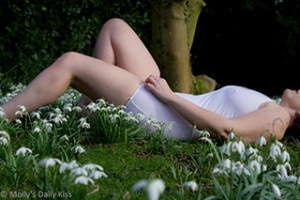 Photo courtesy of Molly's Daily Kiss
Welcome to Elust #68 –
The only place where the smartest and hottest sex bloggers are featured under one roof every month. Whether you're looking for sex journalism, erotic writing, relationship advice or kinky discussions it'll be here at Elust. Want to be included in Elust #69? Start with the rules, come back April 1st to submit something and subscribe to the RSS feed for updates!
For our UK readers, we would like to make a special request that you take a moment and fill out this petition to repeal the new censorship laws.
This Month's Top Three Posts
A Misunderstanding With My Clitoris
BDSM Doesn't Magically Fix Your Life
Discussing Consent, Culture, and What We Do
Featured Post (Molly's Picks)
Other people run. I fuck.
Frame by Frame
Readers Choice from Sexbytes

Bad Men and Why Perfectly Intelligent, Independent, Sane Women Fantasize About Them
Posted on | March 15, 2015 | 5 Comments
Begging as a concept was not something that came easily to me. On occasion with kink partners in the past I had been aroused enough to ask for permission to orgasm, and that made sense to me as part of the scene. But the notion of begging simply to please m'Lady, asking over and over again – and being aware that doing so is absolutely no guarantee I would be permitted to come – perplexed me for quite some time.
I had learned, when growing up, that when I asked and then received a no in return, to stop asking. But that's not what m'Lady wants. m'Lady wants me to ask. To ask again. To beg and want and need and debase myself. To keep asking and hoping and pleading, fully aware that it pleases em for me to ask, but doesn't make any difference as to how ey chooses to eventually answer. (Except occasionally it does.)
Learning that was hard for me. As someone who rarely feels shame and doesn't play with humiliation, this skirts the edge of both. Frequently a little voice in my head asks me if it's worth it – worth begging for something, worth putting myself in the position of needing to hear the answer.
But, then, by the time I get to begging, I do need it. m'Lady knows that, and I know that too.
So, slowly and clumsily, I learned how to beg in a way that pleased my owner. To not stop after that first no, even as I felt internally that I was whining and annoying as I continued on. To babble and let go, say all the words I was feeling, hoping to please em. More and more frantic, and yet still able to stop on a dime if that final, definitive 'no' was spoken. Or to let go with force, orgasming hard, if a 'yes' was given.
Sometimes the begging goes too far, I need too much, and m'Lady only gives a 'yes' when ey knows I can no longer come – I've held back too long. And that pleases em too.
I don't know what ey thinks when requiring me to beg. I don't know what ey gets out of it, specifically. But I know that for me to beg pleases m'Lady. And so I ask, and ask again.
That's enough.
A few posts I've written including begging:
My pet begs for my cunt.
An actual conversation with my owner, where my begging allows me to orgasm (but there's a catch).
Begging to be slapped.
**
Click below to see what other people had to say about begging.
Posted on | March 10, 2015 | 2 Comments
At the very end of last year, I opened my email and was absolutely delighted to see a message from Molly (of Molly's Daily Kiss) asking if she could interview me for her new podcast, the KissCast. Of course I said yes – how awesome was that?
So in early January we got together on Skype and talked enthusiastically about many things, the end result of which is this, the fourth episode of the KissCast. (I recommend the others as well – they're great listening!) Molly was a wonderful host who asked great questions about all sorts of things. Between the laughter there may even have been some answers!
I listened back through this yesterday and made a note of all the topics we covered. There's quite a few – I've included links here to relevant posts, just for the curious.
Thank you again, Molly, for such a fantastic experience – and for being a wonderful person all up!
You should subscribe! iTunes | RSS
Posted on | March 8, 2015 | 16 Comments
On Tuesday evening I had Hylas thoroughly bound: wearing latex shorts with a zip for access; a latex hood with open mouth so I could make use of his tongue; rubber mitts on his hands and sheepskin cuffs on his ankles; a spreader bar keeping his legs apart; and rope to ensure he was wide open for me. His cock was jaunty and veined with a ring at the base (plus bonus ribbon for prettiness and texture), and I'd taken great pleasure in opening up and filling his arse. In short, I'd been making most excellent use of him.
But Tuesday evening wasn't all about him, or not entirely. It was about me enjoying myself – and while I took a lot of pleasure, both sadistic and sexual, in teasing and using him, I also wanted some attention myself. What was I to do?
It was easy, really. I took a break and pleasured myself next to him, knowing that he could feel me move and hear me cry out as I wanked, but was unable to do anything at all but be a pillow for me.
I really do love the Njoy we keep at his house!
As I shlicked the heavy metal in and out of me, I was gratified to hear Hylas start to beg – he desperately wanted to be the one to provide pleasure to me! But I wasn't ready to stop, so encouraged him to beg more, with details, as I climbed to orgasm.
I was most impressed: his begging was sincere and wanting, and so I chose to give him what we both desired. I put down the Njoy and climbed onto his face instead.
After all, no one said I had to do all the work!
**
The Njoy photos were taken my Hylas on a previous day – but don't they go beautifully with this event?
Posted on | March 1, 2015 | 21 Comments
I have been trying to get this Scavenger Hunt location for so long! At various times over the last few years I've eyed up three different spots around Auckland: in the central city, out in Albany, and on the Shore near Hylas' place. Then finally, a few weeks ago, Hylas and I spotted that the Waitemata Fire Area Headquarters in Takapuna had been abandoned/mothballed (a new place has been set up one suburb over). Unfortunately it's on rather a busy street – midday Saturday was not the time to get photos there.
But on a Tuesday evening as the sun was going down? Perfect.
This picture was fun to get, because we wanted to reflect me, but not Hylas. Also, it's right by the street, so timing was important! Click through for another 'next to the main road' flash.
What am I standing in front of? It's rather tall – I think it might have been used to dry out the hoses? Click through to see.
This one was great fun to get! There are big doors on both sides of the building, to let the engines in and out. Hylas went around to one side, and I was on the other, at the back of the building. Want to see them in situ? Click through!
As the sun was disappearing we managed to grab just a few more shots (also, doesn't Hylas take gorgeous photos?). Click through for my final flash for the day.
**
Did you see the atrocious erotica I posted earlier today?
Posted on | March 1, 2015 | 9 Comments
aka The World's Most Awful Euphemism Loaded Sex Scene
You can blame Chintz Curtain for starting this – and Lunabelle for encouraging it! The three of us have embarked upon a journey to write atrocious, awful, horrible erotica. Up to 500 words of it. What's wrong with us?
So, cider at hand and phrases I want to remember to use written down in a notepad (contributions from m'Lady and Hylas are included), here's my attempt at banging out something really really bad for the "Euph-off" we're all doing. I would say "enjoy", but …
(Anyone else want to embark? Hop aboard!)
Of course this is heteronormative, as part of making it terrible. Feel free to queer this as much as you can be bothered.
---
There was nothing but the two of them – the rest of the world had ceased to exist. As they rolled around naked, clothes ripped asunder and discarded onto the floor, she could feel her love cupcake bubbling like the Tar Pits of La Brea.
Hovering over her, he hoped she hadn't noticed the smegma he'd missed in his swift bath, and prepared to insert his turgid stem inside her. With a swift pelvic thrust he sheathed himself, and they joined together with a cataclysmic explosion. He began to slip and slide, arms and anus clenched as he tried to keep his balance. Lubricant flowed copiously from between them, dampening his plums and the crease of his muscular thighs.
"Yes, take me around the word!" she cried, ramping up to orgasm as he moved his yoghurt gun inside her.
"It's the apocalypse," he responded. "There's no world left."
"I was talking about bursting my dam," she replied somewhat breathlessly.
"You're already leaking," he said, clutching the rumpled sheets in an attempt to stay in her tightly furled flower.
"Cumming!" she yelled in frustration, her zeppelins banging against his nipples.
"You are? Already?" He looked impressed.
A volley of love juice exploded from him, as he was always polite enough to wait for a woman to orgasm first. She grimaced and groaned and glared at him.
"Where's my shejaculation, you twit? My yaya hasn't twinkled yet!"
He looked started, then ashamed. Losing his balance on the lubed sheets, he slid free and wilted under her gaze.
"We could always plunge your coffee bean…?"
Rolling aside, she muttered to herself. "I shouldn't have said I'd only fuck him if he was the last man on earth!"
---
You can read Chintz Curtain's post here (she recommends that you bring eye bleach) – Lunabelle's is here. Check them out and see who's the worst!
Posted on | February 27, 2015 | 2 Comments
It's just one word, aimed at me like a bullet. "Come."
I orgasm. Hard. Zero to one hundred in a few seconds.
Coming on command, as it's known, is something I've been able to do for a quite a few years. Only with two partners, mind you – Adonis and m'Lady both made and make full use of the knowledge that hearing this order from them would send me over the edge. With the former it was a command often spoken when we were in a scene and I was well aroused, which is quite likely how I learned to do this: I was already turned on, and already wanting (if not needing) to come. Being ordered to do so gave me permission, and off I went like a rocket.
Now, though. Now I don't need to be in a scene. I don't need to be aroused. All I need to do is hear (or read) that order from m'Lady and I'm right there. The mental grooves have been carved, and I respond. This means that it doesn't even have to be spoken aloud – handy as we're only on Skype once or twice a week – I can receive that single word from em via instant message or text, and as soon as I see it I'm clutching and clenching in my seat, trying not to drench my knickers.
Yes, this causes people to give me strange looks occasionally. When orgasming like this I can be quiet and rather subtle (for me), but grabbing at the desk/table and shivering can only be interpreted so many ways. (If I hang my head at the same time people often think I'm having a migraine spike. Which is sometimes true if it's a particularly strong orgasm!)
The occasional other partner has tried ordering me to orgasm, and it hasn't done a thing for me. Which makes it pretty clear to me that it's all tied into power dynamics, perceptions, and (because this matters too) the ability both have to growl deep and speak commandingly. When I read that word? I'm hearing it – and then my mental grooves take over.
Sometimes it's not even the word. There was one rather memorable dinner out in Melbourne, with m'Lady, one of eir partners, and one of eir partner's partners. Before we left the house to meet them I was informed that when a certain word was spoken, I was to orgasm – which, naturally, meant I was on tenterhooks all evening!
'Moreover' was the word chosen – one that's not part of m'Lady's everyday conversation, and yet familiar enough that it could be slipped into conversation. And yes, when it was finally spoken? I came just as hard as if ey'd lent over and whispered it in my ear.
So yes. I can come on command. (Some people believe there's no such thing. I beg to differ.) This 'X Man mutant ability', as m'Lady describes it, was a learned response – all my study reading about Pavlov and Skinner confirms that for me. I'm ordered, I orgasm, I receive praise. It's a win win win so far as I'm concerned – and it means that when I check my phone and there's a message ordering me to orgasm? It happens before I can even think about it.
Mind bypassed. Cunt clenching. Juices flowing.
And a shakingly penned response: "Thank you, my owner. That was a great orgasm! I may need fresh underwear now…"
Posted on | February 23, 2015 | No Comments
The title is the first line from my favourite poem – but it's also been distressingly accurate over the last month. While I've been getting to sleep just fine (the 3mg melatonin I've been prescribed for the last half-decade does the job very well), I kept waking up early. And as my various chronic ailments mean I operate best on an average 9-10 hours sleep? The 7-8 (and occasionally 5-6) I was getting was running me into the ground, and fast.
The outcome of this was I spent a lot of time mooching about achieving very little, which is a challenge when studying; losing my libido; losing all desire to write (hence the quietness here); occasionally getting hysterical upon realising I was awake AGAIN; and reading a whole lot, because I wasn't really up for anything else.
So about ten days ago I went to my doctor, as you do when something keeps happening. Now in addition to my go-to-sleep melatonin I also have a slow-release version (2mg) which does the job over the night. It's slowly taking effect – thankfully! I've also switched to drinking camomile tea after dinner, instead of my beloved Earl Grey, making a concerted effort to get my arse into bed before 10pm, and being asleep between 10:30 and 11pm.
At the other end of the night, the black-out curtains we installed at the start of January are doing a stellar job, as is the rotating fan on hot nights.
What's the upshot? Well, I'm blogging again, somewhat sporadically. I finished my study unit and am on to the next one. The wallet took a hit, as this stuff (called 'Circadin' if anyone's curious) isn't subsidised.
And I'm sleeping. Which is the important thing.
Posted on | February 22, 2015 | 23 Comments
Do you know what scrummaging is? If you're in a society that's heavily invested in rugby culture then you likely do – and for the rest of you, well, it's a part of a rugby game, and looks very grunty.
It also means that on a sports field there's a fair chance of finding a scrum machine, which is used for practice. They're also good for leaning on!
(Did you spot the two people and dog in the background? They were throwing around a rugby ball, and occasionally glancing in our direction.)
Kiana pointed out, somewhat sensibly, that I was not doing it right. So of course we had to fix it:
Okay, so I'm still not doing it right (this is how 'right' should look). But if I was you wouldn't see what I'm showing off!
**
This was a fun – albeit muddy – day!
Posted on | February 17, 2015 | 2 Comments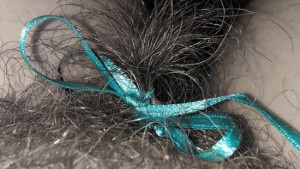 Photo courtesy of Rebels Notes
Welcome to Elust #67 –
The only place where the smartest and hottest sex bloggers are featured under one roof every month. Whether you're looking for sex journalism, erotic writing, relationship advice or kinky discussions it'll be here at Elust. Want to be included in Elust #68? Start with the rules, come back March 1st to submit something and subscribe to the RSS feed for updates!
For our UK readers, we would like to make a special request that you take a moment and fill out this petition to repeal the new censorship laws.
~ This Month's Top Three Posts ~
Yes, Squirting is Real (And it's not pee.)
These men make me SO angry
Still Kinky After All These Years
~ Featured Post (Molly's Picks) ~
When It Rains
You want me to read what?
« go back
—
keep looking »